Norton 360 Review: Features, Pricing and Specifications
To start with, we would like to share that Norton 360 has replaced Norton Security, which means that you will no more have to deal with annoying notifications, a complex interface, and poor performance.  Norton 360 is intelligently designed in such a way that it works as a Single Solution for all your problems. Be it a VPN for online services, Cloud backup, Password manager, Device Security including anti-virus, Parental control, Norton 360 provides multiple layers of security with one specific product.
Not only that, Norton 360 guarantees 100% security from malware, spyware, phishing threats, digital surveillance, and identity theft without you having to face any issues, meaning, a seamless performance like no other.
Now, let us look at the details of Norton 360.
Norton 360 Security Features
Norton 360 comprises of 5 key security features, which are:
Device Security.
Cloud Backup.
Password Manager.
Parental Control (Available in 360 Deluxe and 360 Premium versions only).
How about we discuss about an in-depth analysis of each of its core features?
Device Security
Among the list of all the cyber security services available in the market, Norton 360 has constantly been ranked as a top-performer and for all the right reasons.
Norton 360 Device Security System is packed with some high-end features. With its powerful anti-virus, Norton 360 protects your computer system against several different malware tests and has proven itself to be a better security system as compared to various anti-security devices available in the market. It hinders every malicious file and quickly stops all suspicious processes from running. Norton prevents confiscation of your CPU for cryptocurrency mining by working on blocking false attempts to encrypt your files and transfer of data away from your computer.
Norton 360 also allows you to use your device without hindering its performance rate while running a thorough Full Scan and accomplishing it within a span of not more than 2 hours.
Not only that, Norton's Security tools provide you a speedy performance while also being light-weight, extremely easy to use and offering user-friendly interface.
In addition to all that, Norton offers a Refund policy that gives you the freedom to request for a full refund under "Virus Protection Promise" policy if in case Norton does not remove the virus from your device, which is rare for a brand in the market.
Cloud Backup
The Cloud Backup feature of Norton offers you a secure remote storage for your crucial data and files.
As per Norton's 360 Standard plan, which is also the cheapest plan available, you get up to 10 GB Cloud Backup Storage.
Whereas, Norton 360 Deluxe plan offers you 50 GB storage space. Also, there is a Norton 360 Premium plan which comes with 75 GB of Cloud Backup Space and is also the costliest plan among all. These are some fabulous plans which are offered by Norton with so much storage at these price points.
Another notable feature of Norton Cloud Backup is the convenience it provides to its users. If ever your computer gets damaged, lost or stolen, then also there is no chance of losing your data as you can effortlessly access your files across your personal computer, phone, work computer or on any other device in which you can access the internet.
Now, Protection against Ransomware is another premium feature of Norton 360. In the cyber world, it is not uncommon to become a victim of hackers who encrypt your data and files and then force you to pay for decryption key. By using Norton Cloud Backup, you can protect yourself from this treat. You can safely backup your important files on Norton Cloud Backup and then there will be nothing to worry about, even if the originals get encrypted. For setup visit Norton.com/setup.
In Norton Cloud Backup, you can back up your data by file type, such as; pictures, office documents, E-mails, etc. and it even lets you choose which file type to back up, where to backup and how often. The feature is hassle-free and user-friendly. Its "Automatic backup" option can backup the files even when you are not using your device and reduces the chance of losing your data. You can also schedule backup on a weekly or monthly basis.
With these qualities, Norton Cloud Backup has proven itself as a superior Cloud Backup storage product.
[INSERT_ELEMENTOR id="13371″]
Parental Control
The internet is filled with knowledge as well as ideas and in this tech-savvy world, no parent wants their child to lag behind. But, letting your kids independently browse online when they are not old enough also makes you worry. To make things easy, Norton has introduced a high-quality Parental Control Software which will be a worthwhile investment for you.
To setup Norton's Parental Control, first you need to create your child's profile. You get 4 different presets as per different age groups. The presets for the youngest ones include stricter rules, whereas the eldest one in the age groups gets the most liberty. Norton offers detailed customization options for you to select and set.
Next, type your child's name and set the age range. Now, all you have to do is customize the settings as per your will.
Once you are done with the Parental Control setup in your computer system, you will receive a prompt in your child's device asking for installing the "Norton Family" app.
Let us learn how you can setup that other device.
Firstly, you will receive a lot of requests in the app asking for a lot of permissions. Please do not worry, Norton believes in transparency when it comes to privacy and is quite careful about its user's crucial information. You will be clearly explained why each permission, such as Location details, is required and also, the implications of doing so.
For example, once you enable the Location settings in your child's device, Norton will show you the location of your child's device in Google Maps.
You can also limit how much time your child spends on their device per day, and you get the option of disabling some apps after a certain time of the day by imposing curfew setting.
Despite that, the child can access the "House Rules" any time to look for Parental Control monitors and moderating their settings. This develops a mutual understanding between parents and the child as it makes these rules a bit workable. That is not all, you will receive E-mails informing you about your child's activity per week.
Although this is a great device for monitoring your child's online activity, yet it doesn't let you keep an account of their communication which is actually better as you do want to respect their activity and provide your children a healthy online world, and do not want to make this unhealthy by spying on them. How to setup account at Norton.com/setup activate. 
Norton Parental Control comes with a straight forward approach and it is not at all complicated to use, despite the wide variety of detailed customization that it offers.
It is a must-buy product for the parents out there. Norton Parental Control feature is a part of one of the plans offering multiple-device support, such as; Norton 360 Deluxe and Norton 360 Premium.
Secure VPN
To make it impossible for hackers to spy on you, using VPN is a must. A VPN (Virtual Private Network) encrypts and hides your IP address while you are online, by the process of "Tunelling". It is always advisable to use a VPN regardless of whether you are trying to avoid data scraping ISPs, save yourself from hackers on public Wi-Fi networks, download sensitive files, or unblock geo-restricted streaming content.
Now, let us have a look at Norton Secure VPN's "No log" policy.
Norton respects your privacy and does not record your browsing history while you use its VPN. Unlike some VPN companies out there, the traffic sent through Norton Security VPN is highly encrypted, which means that in case someone tries to seize your traffic, they will not be able to track what you are up to.
Norton VPN has servers in more than 30 countries, which actually is a lot in comparison with other companies. By using VPN, you can also mask your true location by connecting to secure servers worldwide, and access content on the internet even if it is unavailable in your area. And the best part is, Norton VPN does not limit your data usage, which means you can use unlimited data.
Password Manager
Norton Password Manager runs like a web app in your browser. You can do a lot with Norton Password Manager. It lets you:
Store usernames, passwords, text notes, contact information, and payment card details using secure 256-bit AES encryption.
Assess the strength of your existing passwords.
Generate strong new passwords.
Automatically change passwords on over 60 sites including Facebook, Amazon, and eBay.
Auto fill login details, addresses, and payment information as you browse the web.
As you install Norton Password Manager extension, Norton helps you create your Password Vault. Next you create your vault password and Norton would show you your password strength.
Now since you have set your vault password, Norton will lead you to your Password Vault.
Password Vault has an exceptionally clean and simple interface. The "Safety Dashboard"
 tool shows you an overall score of your password strength. You not only get to store your login credentials, but also a lot of other information including payment details, addresses and notes in your Norton Password Vault.
Norton never fails to impress its customers. Norton Password Manager provides you the ease of automatically changing your passwords on compatible websites just in one-click with its "Auto-change Password feature. This is applicable on more than 60 sites, including Amazon, Facebook and eBay.
While you browse the internet, Norton Password Manager can auto-detect username and password fields for you and keeps all the security measures in check before doing so. It also auto-fills addresses and payment credentials that you have stored in your Password Vault.
You can create strong new passwords by using Norton Password Manager. It also lets you a password with up to 64 characters, and you can use any combination of upper-case and lower-case letters, numbers, and symbols.
Norton Password Manager is quite smooth and a good inclusion to all Norton 360 plans with no restrictions.
Norton 360 Plans and Pricing
Now, let us have a look at Norton 360's pricing for all its available plans.
So, Norton provides three plans and almost every feature is available on each three of them. Two of its most expensive plans offer a greater number of licenses, more Cloud Storage space, and access to the Parental Control feature.
What makes Norton different from other plans is its pricing strategy. Norton has priced its plans keeping in mind that every customer gets premier features that are available with Norton. And not to forget, all Norton 360 plans come with a 60-day money-back guarantee.
Basic Plan: Norton 360 Standard
You can access Norton 360 Standard in your PC, Mac, Smartphone or Tablet and it is quite a generous internet security package with its premium features. The features that Norton 360 Standard offers are as per follows:
1 device.
Protection against all types of malware, including viruses, spyware, and ransomware. Includes customizable, on-demand scans and real-time protection.
PC Cloud Backup (10 GB).
Secure VPN.
Norton Password Manager.
Norton Smart Firewall for PC and Mac.
100% Virus Protection Promise.
SafeCam for PC — prevents unauthorized access to your webcam.
If you do not have kids at home, you can go for this plan for using the services only for your computer system and save some money. But in that case, with only 1 license you will not be able to access Norton Mobile Security App which a supreme quality feature unless you use 1 of your licenses on your Mobile device. Or, you can simply buy the Mobile Security license directly or even upgrade to the Deluxe plan.
Best Value: Norton 360 Deluxe
The features offered in Norton 360 Deluxe plan are same as the ones in Norton 360 Standard plan, but in addition to that you get:
5 licenses in total.
A total of 50 GB of storage with the Cloud Backup feature.
Access to the Parental Control feature.
Which means, 5 times more license, 5 times extra storage space and access to one of the most beneficial features of Parental Control. And if you wish to use Norton Mobile Security, you can also use one or more of your licenses to install it.
Norton 360 Deluxe (for Mac)
Norton 360 Deluxe (Mac) is secured with a lab-certified Mac anti-virus and it comes with two-way firewall, a password manager and a full-powered VPN.
Why should I choose Norton 360 Deluxe (Mac)? The answer is simple!
It includes no VPN.
It has got a top score from one independent testing lab.
The scanning process is very fast.
Its firewall blocks exploit attacks.
It scans and clears up all unneeded files.
It is a multi-platform product.
In Norton Deluxe 360 (Mac), you can use your licenses to protect up to five macOS, Windows, Android, or iOS devices.

Norton Signup And Installation
To install Norton security on your Mac, all you have to do is create a Norton account online and register the subscription that have purchased. You can then go ahead to download and install Norton security. Or, you can even simply E-mail a link if you wish to install it on other device. Next, you need to reboot to complete the installation.
The Norton 360 Deluxe (Mac) offers protection for your devices, your identity, your data, and much more. You can monitor this security from the My Norton dashboard.
Here is a list of all the security elements:
Device Security
Dark Web Monitoring
Secure VPN
Password Manager
Parental Controls
Cloud Backup
To be extra sure in terms of security, Norton sends you a prompt to install its secured extensions for Chrome and Firefox. It includes:
Safe Web – It keeps you away from risky, malicious and fraudulent sites.
Safe Search –   It suppresses dangerous links in search results.
Norton Home Page – It puts safe search front and center.
Norton Password Manager – It manages tasks such as; password capture, password replay, and fills web forms. In addition to that, it can synchronize your data across all your devices, including Windows, Android, iOS devices, and macOS. Not only that, Norton Password Manager also helps you in determining your password strength and automatically updates your password for various websites.
Pricing And OS Support
Norton subscription (Mac) is offered at $ 99.99 per year and you can install protection for up to five macOS. Norton provides five licenses for Norton Secure VPN, which costs $ 79.99 per year after one year.
Norton supports the latest macOS and two previous versions as well.
Norton takes care of any malware attack and provides real-time security against dangerous internet threats. However, if in case it is unable to do what it claims then you can utilize its "Virus Protection Promise" policy but that will only be applicable if you have opted for auto-renewal. In such cases, you can contact Norton Tech experts and use their guidance for trouble-shooting. If necessary, the experts will even take over the control of your device and perform a deep-analysis check. In any unlikely event, if our tech team is unable to kick out the virus, then you can apply for a refund as per the eligibility criteria.
Top Scores From One Antivirus Lab
When it comes to performance, tests done by specialized labs are the best way to find the quality of any product.
AV-Test Institute tested Mac malware protection tools in three categories: Protection, Performance and Usability. These categories display accurate protection against malware, small effect on performance and few false positive results. And guess what! Norton topped all of these categories and scored really well in all three of them.
Schedules and Scans
While using Norton on your Mac, you get the options to choose between a full scan of your entire Mac and a quick scan that checks for common virus locations. Usually, the speed at which anti-virus software's work may vary from brand to brand. However, Norton's quick performance rate finishes the entire process within a span of a few minutes. Norton is way ahead of an average malware protection software and gives you a powerful performance in terms of every aspect.
Successful Phishing Protection
Phishing websites is one of the trickiest types of scams which has made a large number of people suffer. Such websites commit fraudulency by posing as anything, from a financial website to a senior online dating website and steal your confidential information like passwords. Phishing websites are considered to be platform-agnostic.
When tested on several different browsers such as Chrome, Firefox, Internet explorer for phishing, Norton gave an impressive performance on Mac and displayed 100% detection.
A Thorough Firewall
Norton comes with a firewall on Mac devices. When connected to an insecure network, you receive a warning. It automatically configures when you get back to a trusted network. It lets you enjoy all reliable outgoing networks and blocks all the unwanted incoming network connections.
Norton's edition on Mac offers a wide range of easy-to-access useful features and provides you quite a smooth experience.
Norton Clean
No matter how much data your device can store, there comes a time when the storage becomes full and you are left with the only option of arranging an external storage space.
With Norton Clean, you can enjoy some disk space as it can delete your files which you no longer need.
Features offered by Norton Clean:
It can remove duplicate files, which includes duplicates in your photo collection and iTunes account.
It separates flag similar files.
It gets rid of all the junk that is left by application files and other temporary files.
Full-powered VPN
You always need a strong VPN (Virtual Powered Network) while browsing your internet. It can save you from many cyber criminals who takes over your credentials by masking their identities.
Norton Secure VPN offers fully packed security and it gets you covered on all five of your devices. It comes with an attractive offer of only having to pay only $79.99 per year after your first-year.
A Security Bargain
Norton Security 360 Deluxe offers you get the most desired full cover protection for your macOS devices, and a lot more. At the price of $99.99 per year, you get:
Five licenses
Five installations of Norton Security VPN
Norton Security has been tested in one of the labs, and it has received a top ranking. Also, if you wish once you install in on all your Mac devices, you can also use rest of the licenses on Windows, Android, or iOS devices.
More Advanced: Norton 360 Premium
If you have a large family, you can take the benefit of Norton 360 Premium plan. The features offered in Norton 360 Premium plan are same as the ones in Norton 360 Deluxe plan, but in addition to that you get:
10 licenses in total.
A total of 75 GB of storage with the Cloud Backup feature.
Norton 360 Ease of Use
Norton provides you a very efficient and no fuss, user-friendly anti-virus apps in the market. Once you install the software, Norton helps you with a guided tour in setting everything up. Another interesting thing is that "My Norton" and "Classic" are the 2 interfaces that Norton offers you.
As if this wasn't enough, Norton also provides to you the ease of customizing. To save time, you can eliminate certain folders or types of files from scan. Some automated tasks like clearing your browser history or backing up your files can also be scheduled.
Norton 360 Mobile App
Norton Mobile Security has a very easy interface and it comes with all Norton's 360 plans. But, in case of Norton 360 Standard, you receive only 1 license.
You can also make the most of Norton Mobile Security's 30-day Free Trial by trying the "Free" version. Later on you can choose to pay for it, or you can simply switch off the default settings for payments. However, with Norton 360 plans, you already get to access the premium version.
With Norton Mobile Security you get the following features:
Malware scanning and real-time malware protection (Android only).
Wi-Fi Scan.
Web Protection.
Safe Search.
App Advisor that checks apps for privacy and battery-use issues.
The following apps are also available on Mobile, however you can use them via apps:
Norton Password Manager.
Norton Parental Control.
Norton Secure VPN.
In Norton Security app you can not only see the features available within this app, but it also displays the features that are available through a separate app.
To help you protect from distrustful Wi-Fi networks, Norton Mobile Security also has a Wi-Fi Security feature.
Norton 360 Customer Support
You can reach Norton support by:
A phone call (it's available 24/7).
Live chat.
Community support forum.
If you ever face any issue with Norton 360, you can contact our support system and the experts will guide you in troubleshooting your problems.
Norton Login / Norton My Account / Norton.com/setup / Norton VPN Not Working / Norton Refund /
[INSERT_ELEMENTOR id="11874″]
Norton 360 Security- Amazing Facts About Features, Reviews [2021] -MQ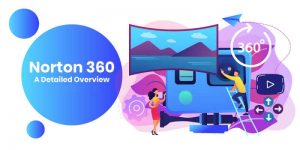 Learn Norton 360 Security amazing Facts About Features, Reviews [2021] 360 Standard, Deluxe features, specifications, usage. #MyQuery
Price: 45
Price Currency: $
Operating System: Windows
Application Category: Software