How do I cancel a Microsoft Office 365 subscription and get a refund?
How do I cancel a Microsoft Office 365 subscription and get a refund?
I need a Microsoft Office 365 refund, how do I get my money back? Last year I have bought Microsoft 365 (formerly known as Office 365) on annual subscription, but Microsoft has auto-renewed my subscription which I don't need now. Can I get a refund for the same, I got charged two weeks ago.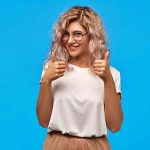 How to Cancel an Office 365 Subscription and Get a Refund
Microsoft office, the veritable gold standard when it comes to office productivity suites.
Windows have helped Microsoft to gather maximum users by its full-featured apps alongside its compact integration and world's most admired operating system. Hence it is quite difficult to configure the reasons why anyone would want to cancel a Microsoft office 365 subscription!
Office 365 is not right for everyone. Some people don't need all the bells and whistles that come with the full version of the suite, while others might balk at the high subscription prices—especially given how many excellent free alternatives to Microsoft Office are out there.
You've been a regular subscriber to Microsoft Office 365, but now you feel it's time to move on. You might be okay with the free version of Office Online or even its chief rival, Google Docs. Or maybe you just do not require Word, Excel, or the other apps in the suite any more.
How do I cancel Microsoft 365 Subscription?
How can you put a stop on your subscription? The process of canceling your Office 365 subscription is basically different from whether you're still in your free 30-day trial phase or you might be already in the middle of your paid subscription.
Firstly, Office 365 is basically the same product as the usual version of Office 2016. The main difference is that for Office 365 you pay an annual or monthly subscription while for Office 2016 you only pay on a one-time basis like in older times. To keep Office 365 working, you need to continuously pay your annual subscription fees otherwise your subscription ends. With the regular version of Office 2016, you can easily use the product till the time you want. However, with the regular subscription, you get to have the latest version and you can also use the software on more than one device.
Users who are working from home can choose Office 365 Personal for just $69.99 per year or $6.99 per month. Also with the subscription of Office 365 Personal comes the suite Word, excel, PowerPoint, Outlook OneNote, Publisher, and Access. With this you can use it onto 5 devices including 5 PCs, phones and tablets. First month of Office 365 Home is absolutely free. After your free trial expires you are billed monthly or annually.
The best part of getting one month free subscription is you can cancel the subscription after your free month expires. If in case you have extended the subscription beyond your free month then you can easily turn off auto renewal or cancel the subscription altogether.
How to Cancel Microsoft Office 365
So, if you have planned to cancel Microsoft Office 365, here's all you need to know. Not only the process, we will also guide you with all the little things you need to be aware of while working through the cancelation process.
To cancel Office 365 subscription, kindly follow the instructions below:
Enter your login credentials.
In the Services and Subscriptions section, locate your subscription.
Click on Manage.
Select Cancel.
In the popup box, select Confirm Cancellation.
Microsoft Office 365 refund policy
Your entitlement to a refund totally depends on where you are in your billing cycle. You can request a refund only if either of the two conditions is met:
You bought an annual subscription to Office 365 within the last 30 days.
You have a monthly subscription and cancel within 30 days of your last renewal.
As soon as you claim a refund, all your Office apps will immediately go into a reduced functionality mode. You can still use the apps to read and print documents, but you will not be able to edit documents. You will also lose additional Office 365 benefits (OneDrive storage space and Skype minutes).
Not only the subscriber's but anyone who you have shared your plan with will also lose access to their Office apps when your plan gets canceled.
For more information, you can check out our guide on the subject.
Last month I checked my bank account statement and I found 3-4 services that were charged and I didn't even use them, I decided to cancel them all and Microsoft 365 subscription was also one of them. Instead of contacting each companies and requesting them, I decided to opt myQuery Premium subscription, and the rest they handled very well.
I canceled my Microsoft Office 365 subscription but there was no any refund to my account. I have used my subscription for more than 1 years, I have paid for 2 years and used for 1 year and 2 months (approx).
I have canceled my Office 365 subscription but didn't receive any refund from Microsoft. Its almost 8-10 days before I made a cancellation request to the Microsoft customer service team.
I had a subscription with Microsoft Office 365 which I got with my brand new Asus Laptop but some days before it got expired and it shows a message now for renewal. Is there any option to get Microsoft Office 365 for a lifetime without any subscription renewals?
And also let me know if I can block these annoying notifications.
I bought Office 365 subscription with a monthly option basis, I informed the customer service to cancel my subscription but still, I got charged in the very next month. How do I get a refund for Microsoft 365?
I got charged around 50 days ago, would I be eligible to get a full refund? I haven't used it so far and saw charges in bank statement yesterday.